Preparing For Childbirth with Lamaze
October 8, 2022 @ 9:00 am
Free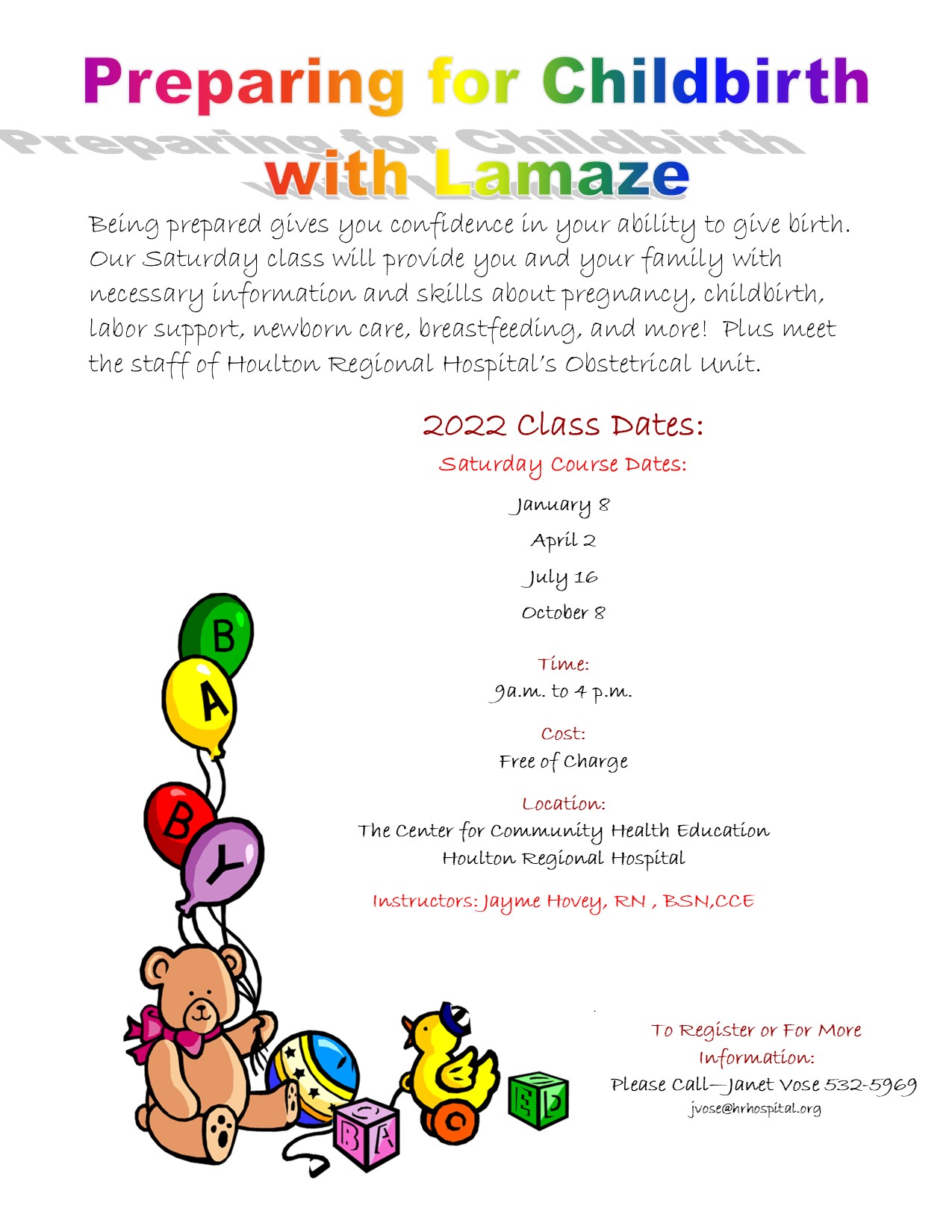 Being prepared gives you confidence in your ability to give birth. Our Saturday class will provide you and your family with necessary information and skills about pregnancy, childbirth, labor support, newborn care, breastfeeding, and more! Plus meet the staff of Houlton Regional Hospital's Obstetrical Unit.
The next Class  is Scheduled for Saturday Oct 8
2022 Class Dates:
Saturday Course Dates:
October 8
Time:
9a.m. to 4 p.m.
Cost:
Free of Charge
Location:
The Center for Community Health Education
Houlton Regional Hospital
Instructors: Jayme Hovey, RN , BSN,CCE &
To Register or For More Information:
Please Call—Janet Vose 532-5969
Jvose@hrhospital.org