Specialty Clinic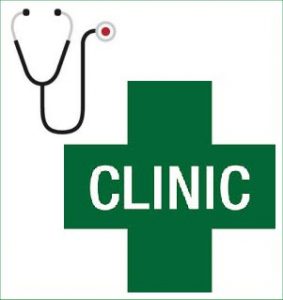 The Specialty Clinic has the privilege of providing local access to specialty health care providers; these are normally found in larger Health Care Centers.  The Physicians and staff work together to provide individualized care to patients of all ages.
The Outpatient Clinics are open Monday, Tuesday, Thursday, and Friday from 7:30 a.m. – 4:00 p.m. with the exception of holidays.  Appointments can be made by calling (207) 532-4643.  Most clinic physicians require a referral from your Primary Care Physician.  Please call with any questions and ask for Tina Smyth, Clinic Secretary;  or Nichole Cullinan,  Manager.
The Clinic currently has physicians providing specialty care in the following areas:
This clinic provides care and treatment of medical problems related to the nervous system structure, function, and abnormalities.  The Neurology Clinic is offered six times a month.
This clinic specializes in the diagnosis and treatment of disease and disabilities through a physical means such as rehabilitation.  Dr. Keebler performs EMG's and Botox injections.  The Physiatry Clinic is offered three-four times a month.