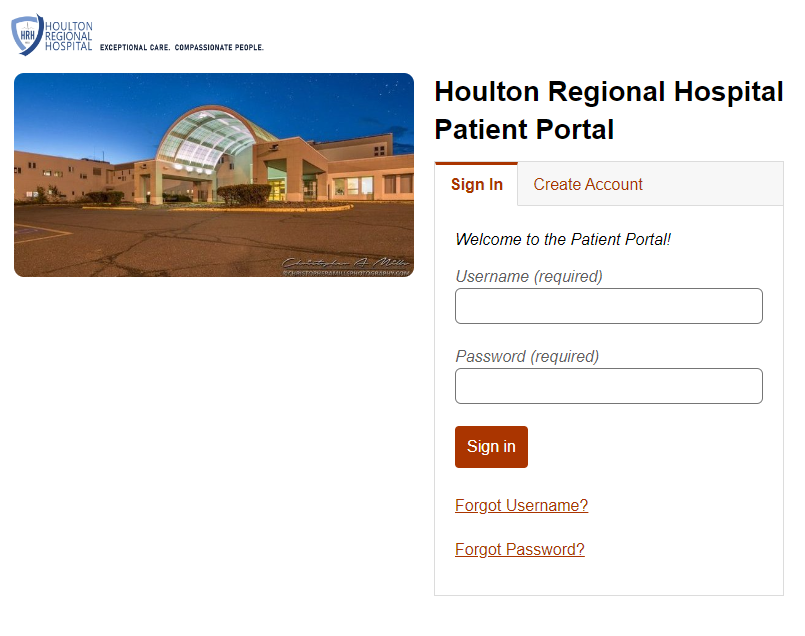 When  you visit Houlton Regional Hospital for any medical service, the registration clerk will request your email address and send you a link to the new portal that will enable you to create an account.  This link is good for 7 days.   After that 7 day period, if you haven't yet registered you can call our helpline and request a fresh invitation.   Until you've visited us post 10-1-22 there would be no health data for you to view on the new site, so it's not possible to pre-register for the new portal.
Questions?
Call 521-2514
If you are having difficulty registering for the portal, or have any questions about how to access your patient information, we have a helpline available Monday through Friday during regular business hours.  Just leave a message and we will return your call.   
IMPORTANT NOTE
Our previous portal, containing info on your visits prior to October 1 was scheduled to sunset on 12-31-22.   It is no longer accessible.
If you require information on visits prior to 10-1-22, you should contact our medical records department. Call  our switchboard at 532-2900 and they will connect you.