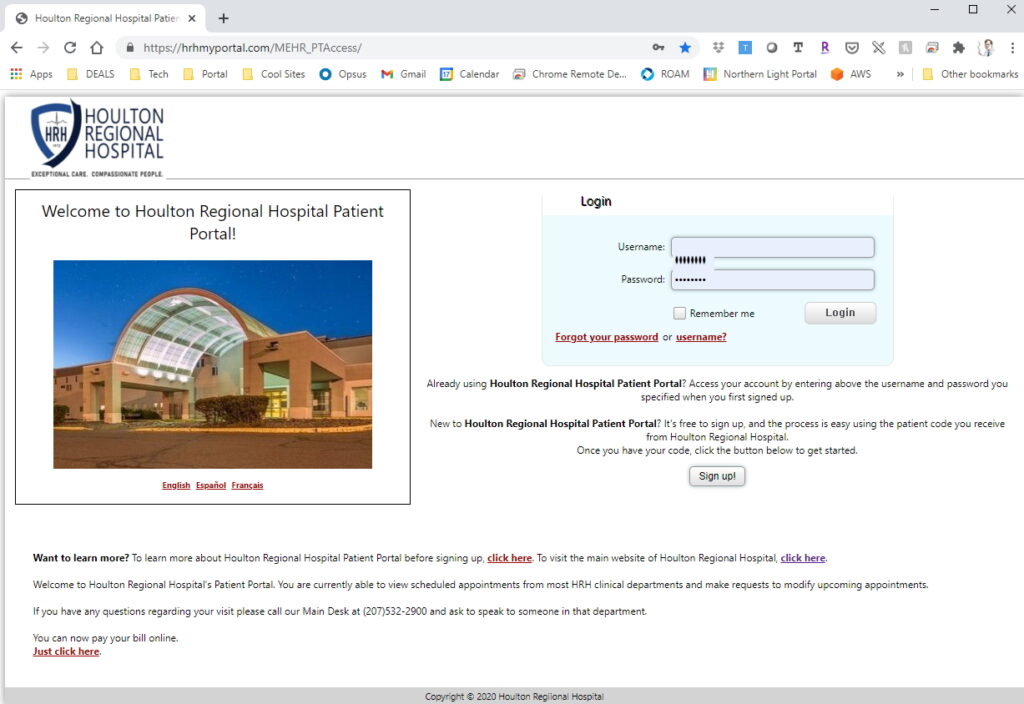 A patient portal is a secure online website that gives patients convenient 24-hour access to personal health information from anywhere with an Internet connection. Using a secure username and password, patients can view their health information.
How Do I Access The Portal?
Protecting your personal information is a primary concern at Houlton Regional Hospital. To access the patient portal you just need to take two basic steps..
Visit our admissions department or the HRH cashiers office and ask for access. They will provide you with a Patient Code.
Visit the portal at: https://HRHmyPortal.com
What information Will I Need?
Here is the information you'll be providing during the registration process. In particular, remember that the patient code is something given to you by our admissions department or cashier, so make sure you have that before beginning.
Username (You choose this)
Password (You also choose this)
E-Mail Address
Two Security Questions
Name
Date of Birth
Need Help?
After you click the signup button, you will find an instructional video and written tutorial on how to register. Those should answer most questions, but if you need assistance, feel free to call our helpline at (207) 521-2514 during regular business hours. We're here for you.