Tenille Nason, RN
 "I am writing to nominate Tenille, RN, for the next Daisy Award.  Very recently Tenille was caring for a patient that received some heartbreaking news related to end-of-life care.  As one could imagine, this news is always devastating to families and perhaps more so in the setting of an emergency department."
 "Initially, the patient was to discharge home with hospice but it became clear to Tenille that the family and patient needed more support during such a stressful time.  Tenille sat with the wife and patient, talked about their care options, cried with them – she felt their loss.  Tenille made countless calls, spoke with the family throughout the day, advocated for the best care for the patient by asking for admission for end of life care, and ensured that the patient's pain was always controlled.  Just prior to the patient being admitted to Acute Care, the wife came to me and said "She should be given the Daisy Award – she has gone so above and beyond."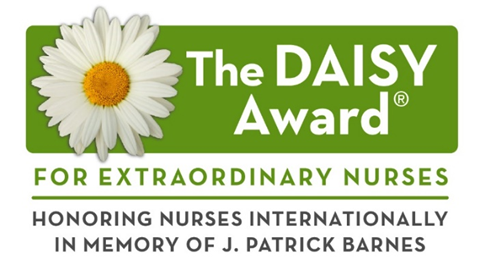 Congratulations to all the Nominees:
Tiffany Foster                                    Damon Stone                                   Anita Tidd
Maddie Watson                                Donna Graziano                              Yvette Sholler
Tenille Nason                                   Destiny Prosser                                Sherri Witham
Janet Clarke                                     Toni Hetherington                           Kacey Fogarty
Amanda Tugman                             Natalie Rush
A huge thank you to all of you that took the time to nominate an extraordinary nurse by sharing your story!  Please keep telling us your experiences by submitting nomination forms! The next award will be given out again, TBD.
The DAISY Award was established by the DAISY Foundation in memory of J. Patrick Barnes who died at 33 of ITP, an auto-immune disease. The Barnes Family was awestruck by the clinical skills, caring and compassion of the nurses who cared for Patrick, so they created this national award to say thank you to nurses everywhere.