On behalf of the Infection Prevention and Emergency Department Committees at HRH, Ellen Bartlett RN and Traci Peabody RN would like the public to be aware of the following information RE: Influenza. Also please remember when entering and leaving HRH at any time of the year to please sanitize your hands and please refrain from visiting a patient if you are ill. Masks, tissues and hand sanitizer are available at entrances and registration desks. Please contact Ellen @ 207-521-2340 should you have any questions re: the flu or how it is spread.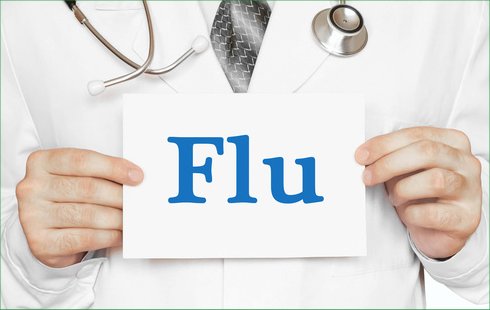 How do I know if I have the flu?
You may have the flu if you have some or all of these symptoms:
fever, but's it is important to note not everyone with flu will always have a fever.
cough
sore throat
runny or stuffy nose
body aches
headache
chills
fatigue
sometimes diarrhea and vomiting
What should I do if I get sick?
Most people with the flu have mild illness and do not need medical care or antiviral drugs. If you get sick with flu symptoms, in most cases, you should stay home and avoid contact with other people except to get medical care.
If, however, you have symptoms of flu and are in a high risk group, or are very sick or worried about your illness, contact your health care provider (doctor, physician assistant, etc.).
Certain people are at high risk of serious flu-related complications*
If you are in a high risk group and develop flu symptoms, it's best for you to contact your doctor early in your illness. Remind them about your high risk status for flu. CDC recommends that people at high risk for complications should get antiviral treatment as early as possible, because benefit is greatest if treatment is started within 2 days after illness onset.
*High Risk Groups
Most people who get influenza will recover in several days to less than two weeks, but some people will develop complications as a result of the flu. A wide range of complications can be caused by influenza virus infection of the upper respiratory tract (nasal passages, throat) and lower respiratory tract (lungs). While anyone can get sick with flu and become severely ill, some people are more likely to experience severe flu illness. For example, people with chronic lung disease are at higher risk of developing severe pneumonia.
*People at High Risk for Developing Flu-Related Complications
Children younger than 5, but especially children younger than 2 years old
Adults 65 years of age and older
Pregnant women (and women up to two weeks postpartum)
Residents of nursing homes and other long-term care facilities
Also, American Indians and Alaska Natives[1.1 MB, 2 pages] seem to be at higher risk of
flu complications
People who have medical conditions placing them at higher risk include:
Asthma
Neurological and neurodevelopmental conditions including disorders of the brain, spinal cord, peripheral nerve, and muscle such as cerebral palsy, epilepsy (seizure disorders), stroke, intellectual disability, moderate to severe developmental delay, muscular
dystrophy, or spinal cord injury.
Chronic lung disease (such as chronic obstructive pulmonary disease [COPD] and cystic fibrosis)
Heart disease (such as congenital heart disease, congestive heart failure and coronary artery disease)
Blood disorders (such as sickle cell disease)
Endocrine disorders (such as diabetes mellitus)
Kidney disorders
Liver disorders
Metabolic disorders (such as inherited metabolic disorders and mitochondrial disorders)
Weakened immune system due to disease or medication (such as people with HIV or AIDS, or cancer, or those on chronic steroids)
People younger than 19 years of age who are receiving long-term aspirin therapy
People with extreme obesity (body mass index [BMI] of 40 or more)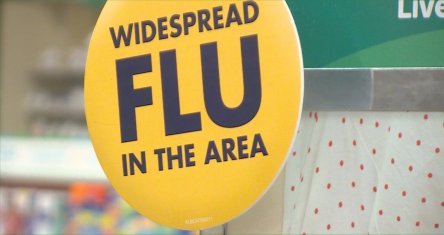 Do I need to go the emergency room if I am only a little sick?
No. The emergency room should be used for people who are very sick. You should not go to the emergency room if you are only mildly ill.
If you have the emergency warning signs of flu sickness, you should go to the emergency room. If you get sick with flu symptoms and are at high risk of flu complications or you are concerned about your illness, call your health care provider for advice. If you go to the emergency room and you are not sick with the flu, you may catch it from people who do have it.
What are the emergency warning signs of flu sickness?
In children
Fast breathing or trouble breathing
Bluish skin color
Not drinking enough fluids
Not waking up or not interacting
Being so irritable that the child does not want to be held
Flu-like symptoms improve but then return with fever and worse cough
Fever with a rash
In addition to the signs above, get medical help right away for any infant who has any of these signs:
Being unable to eat
Has trouble breathing
Has no tears when crying
Significantly fewer wet diapers than normal
In adults
Difficulty breathing or shortness of breath
Pain or pressure in the chest or abdomen
Sudden dizziness
Confusion
Severe or persistent vomiting
Flu-like symptoms that improve but then return with fever and worse cough
Are there medicines to treat the flu?
Yes. There are drugs your doctor may prescribe for treating the flu called "antivirals." These drugs can make you better faster and may also prevent serious complications. Ask your provider for specific information regarding antiviral medications. Remember Antibiotics are for bacterial infections, the flu is caused by a virus so antibiotics will not work.
How long should I stay home if I'm sick?
CDC recommends that you stay home for at least 24 hours after your fever is gone except to get medical care or other necessities. Your fever should be gone without the use of a fever-reducing medicine, such as Tylenol . You should stay home from work, school, travel, shopping, social events, and public gatherings.
What should I do while I'm sick?
Stay away from others as much as possible to keep from infecting them. If you must leave home, for example to get medical care, wear a facemask if you have one, or cover coughs and sneezes with a tissue. Wash your hands often to keep from spreading flu to others.
Content source:
Centers for Disease Control and Prevention, National Center for Immunization and Respiratory Diseases (NCIRD)