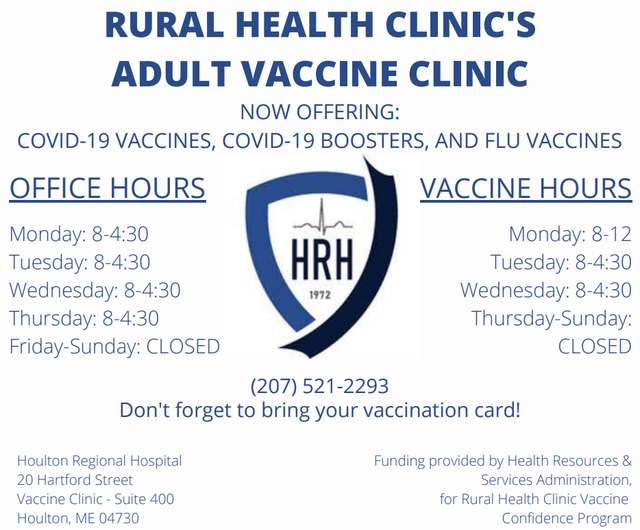 Offering all 3 types of Covid-19 Vaccine, Boosters, and Flu shots!
Covid-19 Vaccine Booster Information
If you are *eligible for and would like to receive a Covid-19 Vaccine Booster:
Please Contact the Vaccine Clinic at 207-521-2293
Bring your Vaccination Card to your appointment.
You may choose to receive a different vaccine type for your Booster.
Anyone who received J & J vaccine at least 2 months ago is eligible.
If you received Moderna or Pfizer at least 6 months ago you are eligible.