Houlton Family Practice is pleased to announce the addition of a pain clinic to their list of services. The Pain Clinic specializes in pain management for patients suffering from back, neck, joint pain, arthritis, headaches, and sports-related injuries to help reduce pain and help patients experience a better quality of life. Pain Management can be a complex medical problem that simply writing a prescription can't always solve. Pain interventions may require a combination of cutting edge pain treatments to manage chronic pain. Our patients receive the very latest medical and interventional treatments in one convenient place from a highly skilled, compassionate, coordinated team. Patients will work closely with our pain management specialist, Matt Cowan, PA-C to customize a pain management care plan that may include:
Nerve blocks/ablations
Steroid injections for musculoskeletal pain
Kyphoplasty
Joint injections/ultrasound guided
Medication management and Consults
Trigger point injections
Physical Therapy
Meet our team: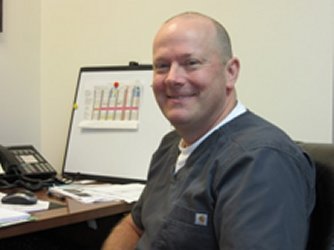 Matt has practiced as a Physician Assistant for 21 years. He has been at Houlton Regional Hospital since 2008 providing care in Houlton Family Practice and most recently in Houlton Internal Medicine. "Over the past ten years in practice here in Houlton, I've seen an increasing need for Pain Management Services. I'm very pleased to be part of meeting this increasing need for our patients."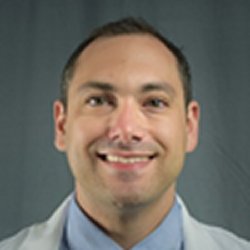 Dr. Lederman is on site in the Ambulatory Surgery Unit twice a month. Dr. Lederman is the Director of Interventional Pain & Acute Rehabilitation at Northern Light A.R. Gould Hospital. Dr. Lederman completed his medical internship, residency and fellowship at the Montefiore Medical Center, Bronx, NY. Dr. Lederman was Chief Resident of Montefiore Physical Medicine & Rehabilitation, 2015-2016, he has received numerous awards including North American Neuromodulation Society Junior Scientist Award in November 2016, Albert Einstein COM Leo M. Davidoff Society Award for Outstanding Achievement of the Teaching of Medical Students May 2016, Iota Epsilon Alpha Internal Honor Medical Society, St George's University School of Medicine 2008-2012 and Robert Winthrop Scholarship for Outstanding leadership, academic and athletic ability. Harvard University 2001-2005.
The Houlton Regional Hospital Pain Clinic team also includes Surgical Services, Anesthesia, and Radiology.
Appointments to the Houlton Regional Hospital Pain Clinic may be made through referring Medical Providers by calling 532-3289.