Please email CV and cover letter directly to gbrown@hrhospital.org
Summary:
Houlton Regional Hospital, a not-for-profit 25-bed Critical Access Hospital located in beautiful Northern Maine, is seeking a Chief Executive Officer. We provide a wide range of services in a rural health setting, and are dedicated to providing safe, compassionate, quality care to the communities we serve.
The CEO is responsible for ensuring the safe and efficient operations of the hospital and directing all activities in keeping with the policies adopted by its Board of Trustees. The successful candidate will work collaboratively with the senior leadership team to develop and implement the strategic goals of the organization, while maintaining our mission and vision.
The Chief Executive Officer shall, in all matters pertaining to the management and administration of the hospital, report to and directly represent the Board of Trustees.
Key Responsibilities:
Have a strong sense of hospital/healthcare operations.
Support the strategic plan and objectives of the organization's mission, vision, and values.
Work closely with the senior management team, ensuring the success of the hospital is accomplished as described in the Bylaws.
Support the organization's leaders and assure they have the resources needed to achieve expectations.
Ensure a trusting and effective relationship with the medical staff to meet the quality and standards set forth in the Medical Staff Bylaws.
Monitors the regulatory environment to assure organizational compliance under the authority of the Board of Trustees.
In concert with the Leadership team prepares and recommends to the Board of Trustees, the annual operating budget for the ensuing fiscal year.
Accepts overall accountability for the organization and submits periodic reports to the Board of Trustees, its Executive Committee, or other Board sub-committees, regarding the operations of the hospital.
Shall be, ex officio, a member of all Boards, Committees, and other organizations of the hospital, without vote, unless otherwise provided.
Ensures that the hospital's programs and services are shared with and understood by the community.
Competencies and Skills:
Sets high standards for outcomes
Seizes opportunities to engage others towards objectives.
Forward thinker with the ability to prioritize multiple projects to attain or exceed objectives.
Applies proven practices and business theories to get results that meet the goals of the organization.
Recognizes opportunities for new services and products and acts accordingly while effectively measuring risks involved.
Effective communication skills using communication methods appropriate to the audience and situation.
Utilizes resources effectively using cost-benefit thinking in decision-making and in setting priorities.
Behaves with integrity and builds trust which are consistently in line with the organizations core values. Leads by example
Excellent communication skills, both oral and written
Ability to supervise, lead, and inspire staff
Excellent problem solving, administrative, and leadership skills
Excellent computer and data base knowledge, including Office 365 applications
Ability to read and interpret complex documents such as contracts, safety rules, operating and maintenance instructions, and procedure manuals.
Ability to speak effectively before groups of customers, medical staff, and employees of organization.
Requirements:
Minimum of 5 years of progressive experience in a senior leadership role.
Previous senior management experience in healthcare setting required, including, but is not limited interacting with Board Members, physicians, employees, and the community, strategic planning, and budget oversight.
MBA, MHA, or similar advanced clinical degree preferred or willingness to obtain.
Additional Information:
Houlton Regional Hospital is a busy 25 bed Critical Access hospital with a 10 bed active ED.  We are located in beautiful Northern Maine just minutes from the Canadian Border.  The Greater Houlton area offers some of the State's most scenic landscapes.  The town offers many of the amenities of large cities, but on a smaller, easier scale including shopping, fine dining, entertainment, great schools, and affordable living options.  We have ample outdoor activities, such as skiing, snowboarding, snowmobiling, boating, fishing, hiking, and much more.
Click on https://www.greaterhoulton.com to watch a video about Houlton and what we have to offer!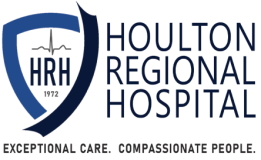 Houlton Regional Hospital is an equal opportunity employer
Contact: gbrown@hrhospital.org